July 13th, 2012
This particular peptalk was so memorable to me because it was so organized and the coordinator made sure we got to the venue on time. Yun pala the audience consisted of the CEO and other officers so I got nervous a little bit.
After the talk I was given a plaque of appreciation (nakakatuwa!) and a small "token".
Wala lang. Not having patients means less gifts received so it's pretty exciting stuff when I get one. O divah! Perfume! :)
Apart from being the head of point-of-care testing, I also head the blood donor center. And one of my responsibilities (when my sched permits) is to give "peptalks" about blood donation to companies and schools.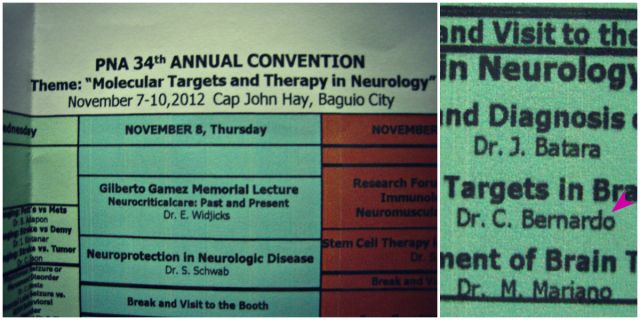 When I was invited by the Philippine Neurological Association a couple of months ago to talk in their convention in November, I didn't know it would fall on my birthday week.
And I didn't know the venue would be in Baguio.
:(
Oh well!! I hope I get to climb that weekend as well.
:(
I went with Zer and Ninay (and 2 of her friends who didn't have any idea what Ciudad's music was). It's so nice to be part of the local music scene once more, but as proven time and again, I get sick after exposure to secondhand smoke.
But as always, Ciudad delivered a pretty solid album, and I'm doubly happy to finally buy the album I missed last 2010 while I was training abroad.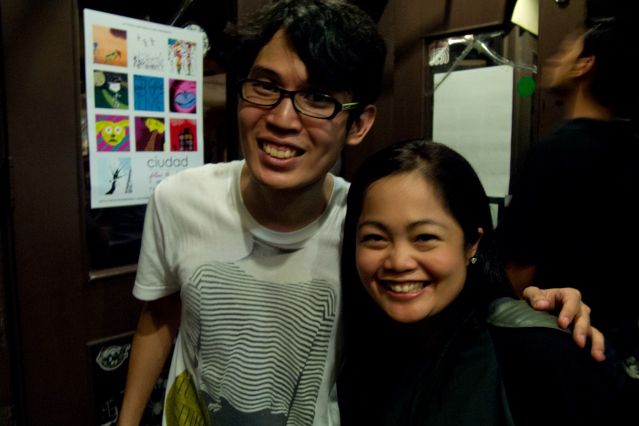 With Ciudad's frontman, the music genius, Mikey Amistoso
Yay! After 5 years, I finally was able to watch my favorite Filipino band, Ciudad, in their album launch at Route 196.