After med school, internship, residency and fellowship training, I found myself as a consultant, with more free hours to spare than what I've gotten used to in the last decade of my life.
As a result, I had been getting to know myself again, reconnecting with my hobbies B.M. (before medicine), and at the same time trying out new things. However, come June through July, I had been swamped and stressed out by my duties in the hospital, that suddenly as a form of relaxation, I found myself enjoying non-pathology books again (with the motherload of free ebooks in the greatest invention on earth, the iPad) and became sedentary (hahahaahaha). I found myself wanting to read a book more than exercising my butt off.
But my body, which has gotten used to a somewhat active lifestyle, had been complaining and has been aching a lot. Even my masseuse had been noticing more frozen nodules that hadn't been there before.
And then last Monday, I had been thoroughly shaken off my complacency by Gid, as we planned out our sched in the coming years. It's so exciting, and I know I have to train again.
So this week, I finally heeded my friend Ninay's invitation and tried out Plyometrics, and it was so awesome! I could feel my muscles shouting in exaltation :)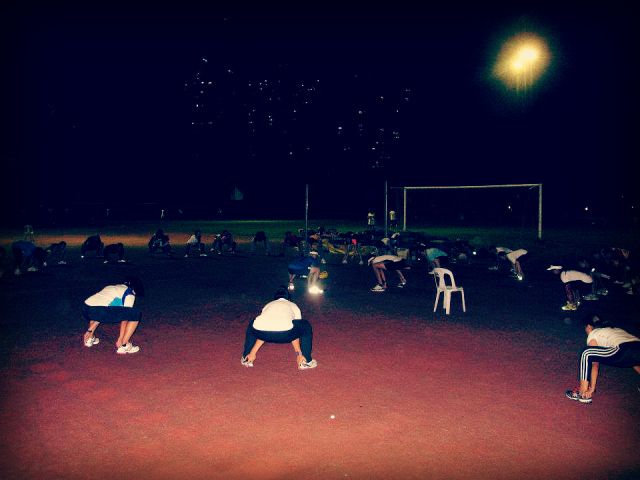 I also used our treadmill at home again, and swam again.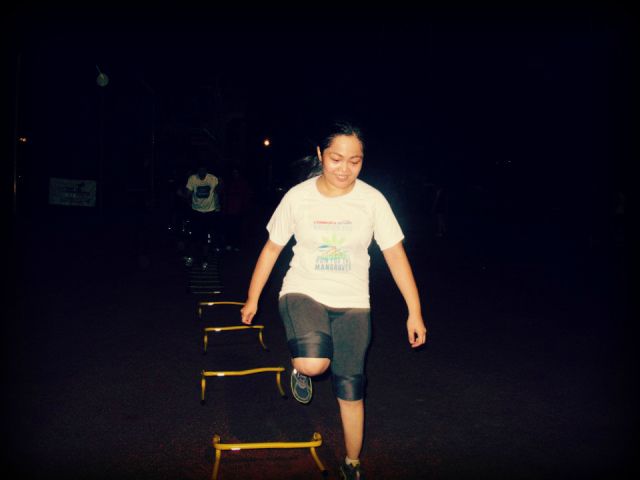 Oh God look at those thighs
Not bad for my first week in getting back to shape. Hehehe.
And now after this entry, I'm looking forward to finishing a nice detective novel by James Patterson, because the call of the bed on a rainy, Saturday, is just too powerful to shake off. HAHA
It's been a steady and fulfilling year for me.